Troy Stecher's dad Peter Stecher died at 65 of complications from diabetes. The NHL defenceman wants to do everything he can to honour his memory.
Article content
We're a month out from NHL training camps, and players are ramping up their workouts.
Vancouver is home to a whole bunch of NHL players. Troy Stecher saw an opportunity to serve them — and raise some money and awareness for Diabetes Canada.
Article content
"I just want to do something in honour of my dad," Stecher begins.
Next week, Aug. 28 to 31, Stecher and a couple dozen NHLers will be skating in a "pro camp" at Minoru Arenas in Richmond. The sessions, run by Derek Popke of Vancouver Hockey School, are open to the public from 1:30 p.m. to 2:30 p.m.
Article content
Included in the mix will be five current Canucks: J.T. Miller, Thatcher Demko, Carson Soucy, Tristen Nielsen and Alex Kannok Leipert.
"It feels weird to say, but I understand I do kind of have a platform, being an NHL player in a Canadian market. I don't view myself that way by any means, but there's just kind of the reality of it when you're walking on the streets," Stecher said.
And knowing that he remains a fan favourite in his home town, he thought he should find a way to speak up about diabetes, a health condition his father Peter lived with for all of his son's life and which ultimately contributed to his passing three years ago.
"I only knew my dad being a diabetic," he said. "I'm just trying to do some good in this world and raise some money for an important cause that affects so many people in this world. I don't think a lot of people realize how impactful diabetes really is."
Article content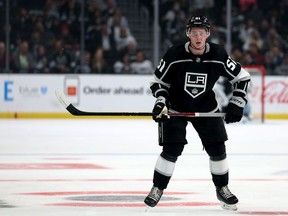 According to Diabetes Canada, nearly six million Canadians are living with diabetes — roughly 15 per cent of the population — with another six million at risk of developing type-2 diabetes.
Popke is donating his time, the City of Richmond has donated the ice time, as well as the use of the neighbouring field, and Yard Athletics, run by ex-UBC men's hockey player Ilan Cumberbirch, is donating their time to lead the off-ice training as well.
The city was very excited to offer up the rink, specifically because Stecher was involved, Popke said.
"They literally said it's because of Troy," he said. "The whole formula was just perfect to make this happen. And the response from the players has just been awesome."
Putting together a camp like this isn't free — there's the coaching staff's time to pay for, there's the ice, there's all kind of off-ice supports as well. So to have much of those costs waived means a big donation will be coming from the players to fund diabetes research.
Article content
And Stecher is hoping any fans who want to come watch their on-ice sessions will be willing to make a donation themselves.
"It should be some very high-level skates," Stecher said. "There will be a bar code posted around Minoru Arena. I mean, it's not mandatory, but all funds are going to go toward Diabetes Canada, so it'd be great to have some people in the stands."
"I'm extremely thankful to Derek that he's willing to do this," he said. "I know it takes a lot of time and effort to put this together, and even when he's on the ice, I know he enjoys being out there with us, but he's not going to make a single dime. So, extremely thankful.
"And it's obviously going to a cause that's close to my heart. My dad and Derek knew each other quite well. … He wanted to be on board and it's great."
Article content
Popke spoke fondly of the elder Stecher.
"Peter was very supportive of Troy's career from a young age. He was firm on Troy, but fair. I believe this is where Troy developed his intense work ethic and compete level that he is known for today," Popke said.
"Peter was able to find that special balance between being a hockey dad, a fan, and most importantly a father to Troy."
Stecher has been attending Popke's camps since he was four or five years old and since he's turned pro, Popke and his colleagues have kept involved, helping to personalize some of his training. Popke drives him in just the right way, Stecher said.
"He's someone that pisses me off a lot," the seven-year NHL veteran laughed. "Honestly, we have a great relationship, even if we butt heads at times. But he's extremely well-respected in his craft and the way he approaches the on-ice techniques and the skates that he provides for players. So I'm very thankful to have the relationship I do with Derek."
Article content
"He tries to make you feel uncomfortable, or being comfortable with an uncomfortable position. I know this time of year everybody says to ramp up their skates. Typically, throughout June and July you're working a lot on technique and skill development, so this time of the year you want to get into that battle mindset, because you know you're going to be doing that as soon as training camp arrives," Stecher adds.
"Coaches are pretty eager to get going and you want physical contact. So Derek does a really good job of injury prevention, while at the same time making sure guys are competing hard. That's something you don't find in a lot of different places where you skate."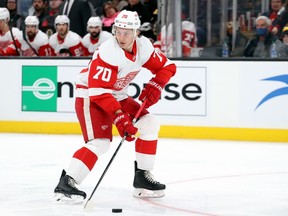 Next week's camp will be the biggest pro group Popke has worked with. Two years ago, the previous Canucks' management team helped him organize a late-summer camp for a number of Canucks, but that group was still smaller than the 24 or so he will have on ice at Minoru.
Article content
"We collaborated. Instead of creating something new, we just kind of take Derek's camp and instead of him making a profit through his business, we just donate the money to a certain player's local charity, which would be mine this year, and then hopefully next year, somebody else will step up and we can do something for them," Stecher said. "At the end of the day, it's obviously super beneficial to get on the ice with players of the same calibre as you and get ready for training camp."
Credit Stecher for his recruitment skills, it seems. There are lots of players who either spend all summer in Vancouver or who are around in August, Stecher noted.
"I figured it'd be a good opportunity to maybe try to grab everybody together and have a pro camp, kind of similar to the Biosteel camp that they've had in the past in Toronto and trying to do something out west here," he explained. Once he got the first four or five committed, the list snowballed.
Article content
"The next thing you know, people start reaching out to you," Stecher said.
Getting Demko, plus two other NHL goalies in Martin Jones and Laurent Brossoit, may have been an ace in the hole, Stecher added.
"To have three NHL goalies commit their time, it's beneficial for them seeing NHL-calibre shots, beneficial for us being able to see goalies of that calibre. So we're excited."
Canucks: New, bigger and faster? At least the scoreboard will be

Canucks: Elias Pettersson says he's not in a rush to sign a new contract
---
Summer subscription sale: Our in-depth journalism is possible thanks to the support of our subscribers. For a limited time, you can get full online access to the Vancouver Sun and The Province, along with the National Post and 13 other Canadian news sites, for just $40 for one year or $1 a week for 52 weeks. Support our journalism by subscribing today: The Vancouver Sun | The Province.